You can learn from your mistakes! More fun is…Learning from other people's mistakes… In this article a few webshop blunders in a row. Just for fun, education and entertainment… 
Wrong information, the customer regrets the purchase…

Everyone has experienced it once, you order something online and after the long wait, your package finally arrives. It is strange that the package feels different, you unpack it full of tension and … well a very cute little lamp instead of (in your experience) the large lamp you had in mind or a sweater that really sizes are too small or you thought you bought a green chair instead of petrol.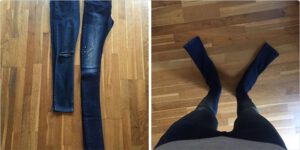 Frequently heard complaints with returns, the color is different, the size is not right or the dimensions were not listed….
How do you prevent this?
Product information and good photos are the key to avoid this. Make sure that there are photos of a product that clearly show the size of the product. Also check whether the photo matches the product in terms of color. Keep track of whether a piece of clothing runs large or small. You can keep this kind of information in a webshop, but it is often not suitable for a lot of data. A shop can also be linked to a PIM system. Want to know what a PIM is? Read more here. 
Free products????
A very very very long time ago…11 years to be exact. The headlines read in the media: "The site of retail chain Hema has been virtually inaccessible since Thursday evening, because visitors can order a free cake."
The forest fruit clafoutis cake could be ordered for free, Hema received hundreds, thousands and even millions of orders at once…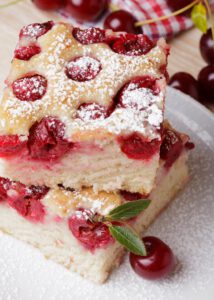 Because HEMA was celebrating its 85th birthday at that time, it was rumored on the internet that the error on the site was a PR stunt. "But that was by no means the case," emphasizes the spokeswoman. "There was no intent to play." "If the site had been hacked, they would have chosen a different pie".
How do you prevent this?
By registering product information and customer-specific prices in 1 place, you can prevent many mistakes. In any case, it prevents manual errors when entering. You can also link a webshop to your ERP system, which checks whether the price is filled and whether there is stock. An example of an integrated shop is Sana. Read more about the roadmap of Sana
Notable comments in the shopping cart!!!
In some webshops it is possible to place a comment with your order, for example about the delivery that it may or may not be delivered to the neighbors or to warn the postman "Watch out! The dog bites!!!!" or to ask if the package is not too flashy, because you want to surprise your mother for her birthday…..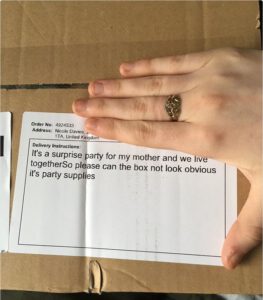 How do you prevent this?
This is an error in the package handling process. Certainly if orders are fully automated, it is important to include the customer in that journey and to clearly indicate that this is a comment on the packaging.
It is important that you thoroughly test the process from before to the packing slip and the printing of the label. More about testing, test scenarios and types of testing in the coming blogs.
Bug in the software, or not?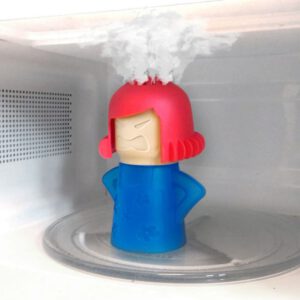 And last but not least…Today in the news on National Akwardsday 🙂 AEG reports that due to a wrong software update the microwave "thinks" it is a steam oven…. This has nothing to do with webshops, right? However?
Or is it? Also in the eCommerce world there are still plenty of bugs to be discovered in the software, fortunately a part of these is also detected by the browser and you as a user do not get much of it.

How do you prevent this?
Test, test and still is testing. In a next blog more about test scripts and types of tests. Testing is a job that often falls short and under the guise of, I can expect that… or do you not feel like it and time…
Check here more bloopers (without my tips ;))….
Advies nodig bij de inrichting van je e-Commerce oplossing?
Neem contact op met een ervaren eCommerce consultant , om de mogelijkheden door te spreken!